An Interview with Justin Bretter.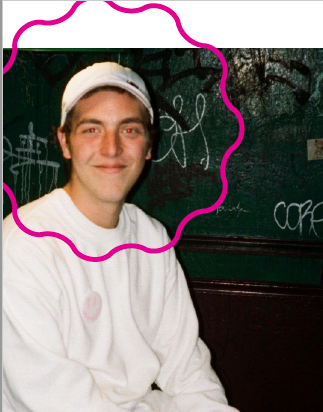 Filmmaker, Skateboarder
Where are you from?

I'm from the San Fernando Valley

What was the inspiration for the Skechers skateboarding film?


Skateboarding with my friends.

What is your favorite song in the film?

"This is Mine" by Heaven 17 featured in Kilian's part. It's passionate, dynamic and made for an entertaining edit.
How long have you been skateboarding?
I've been skateboarding since whenever target started making pokemon graphic boards around '98.
You have a contemporary film style, raw and fun, Can you tell me more about your aesthetic choices in film?
The whole film was shot on various iPhones. That choice initially had a lot to do with accessibility and convenience, but to me this makes the footage feel spontaneous. There's something more casual about whipping the phone out instead of the camera. It feels less tangible than filming to tape, which in turn makes it much less intimidating. I think it made everyone more comfortable to try goofball stuff and have fun with it.
Okay, What's up with this soundtrack?
In terms of music I knew I wanted to pull mostly from the early 80's. I was inspired by lots of new-wave and early synth stuff. Each song has a specific connection to the skater or evokes some memory I have associated with them. The John Lennon track in Brian's part was inspired by his morning ritual of eating breakfast and listening to the Beatles on shuffle. Rayan has an old car and it only has a cassette deck. Gary Numan's "Telekon" was one of the cassettes we bumped most, which inspired the use of his track "I'm an Agent" for Rayan's part. I try to pull from real life experiences as much as I can for a project like this. All of the video game music featured in Skechers was a callback to our last video "Rich Tony Hawkers," which featured exclusively video game music from the 80's and 90's.
Photography by
Max Junk,
Alexander Roman
SKECHERS PREMIERE
skechers (premiere version) from Field Sobriety on Vimeo




"skechers" is an American short-film that depicts individual and collective portraits of the "Skechers Skate Team" (AKA Brown Baggers) in order to demonstrate the most genuine lighthearted aspects of skateboarding culture. By introducing the close relationships held by a love-able cast of idiosyncratic misfits, director Field Sobriety is able to successfully represent this culture in a manner that is both appealing and exciting to any viewer regardless of their knowledge of skateboarding. Although it can at first glance be easily mistaken for a standard skate video; the viewer quickly becomes confronted with the over-arching theme of "anarchy of youth" and how individual acceptance of this process becomes crucial to true self actualization. The "Skechers Skate Team", through their various antics of light heart-ed rebellion, provide a refreshing contemporary wave of much needed counter culture that directly contrasts the profit driven technology industry; a series of neo-liberal institutions that have been establising a hegemony over California's culture for the last 3 decades.

By appealing to our most primitive humanistic spirit "skechers" is an instant underground classic that will be enjoyed by any one who's ever made the mistake of assuming that the spirit of non-conformity and revolution are absent from the current generation of youth. Using skateboarding as a metaphor of absolute freedom, it will continue to inspire those who watch it to come together to form unique identites under the gift of camaraderie.

- JANK ROY @jank.roy