Celestial Bloom

by Rae Niwa



In their music, which speaks to a larger trend of owning our emotionality and being unapologetic for our experiences, our feelings and taking them as our own truths., Jay Som, Japanese Breakfast and Mitski all are widening the scope of what it means to be an Asian American female musician right now. mitski


jaysom


japanese breakfast



I'm half Japanese and my entire adolescence, and even currently as a 25 year old woman, I struggle with relating to both sides of my ethnicity. How should I speak, what should my face look like, how should I act, what should my interests be? If my American side is more predominant would that take away from my Japanese heritage? I often felt ashamed or that I was not enough, it took me a while to find peace in the beauty of being two intertwined cultures.

I can't recall a specific instance or moment that I discovered these three musicians, but my friend Summer Si, who I have known since I was 12 years old introduced me to Mitski. She is Chinese and we often exchange the cultural expectations of Asian daughters, of woman and how to navigate these traditional values in juxtaposition to our contemporary dreams, beliefs and lives. I am grateful to share such a tender and specific bond of growing up as Asian American girls with her. It was always us…determining what that might look like.

Jay Som's top track "I think you're alright" is a beautiful unapologetically simple ode to those quiet moments when someone enamors you. Maybe it's not just love she is speaking to, but a quality of lust within each of our lives and that active quality of searching or longing.

"Your smile's unforgiving. I'll place it where nobody can find" To hideaway into someone's face, wow,.and we all know that all consuming feeling. Here she transfers this idea of intimacy to a sense of place, as if spending the day in bed and hiding away from existence is their secret escape. And perhaps in that sense love is a vehicle to spaces we all long to occupy as safe, quiet and present.

Although her simple lyricism is saturated with adoration and subdued romance, it also has a subtle layer of humor with a blasé attitude. The chorus and song title especially: "Oh I think you're alright~" it's light, it's cheeky, it's fun, but also saying more by leaving out the heart wrenching, all consuming love sap.

I saw Jay Som perform at my friend's art gallery in San Francisco; it was an intimate recording for a live online stream. The gallery was adorned with art from forgotten artists, mainly from the bay area some dating around the 1920s. It was a dreamy cinematic still from Midnight in Paris, I was honestly waiting for Owen Wilson to offer me a glass of wine. They were so humble, passionate and pure in the way they performed.

Japanese Breakfast lead singer, Michelle Zauner found solace in music as a young girl living in a Korean American family. Whether it's a questioning of identity or the ritual of journal like music making that evolved her to become an esteemed up and coming musician, the quietness I feel when I listen to her music is still something I am trying to understand. The track "Everybody wants to love you" off her lastest released album "Psychopomp" from 2016 feels like an embrace from an old friend. Unapologetically sings of wanting a lasting love: making breakfast in bed, borrowing a toothbrush, giving lots of head, asking to get married… the assumed ingredients of a certain craved intimacy. She presents it so simply and takes all of us as listeners back to that warm light filled bedroom with that person who was a place of comfort. In that way her songs, which inherently feel like personal journal entries become a public rhetoric and understanding of the spaces of love. Concave in your heart from what you carved for them.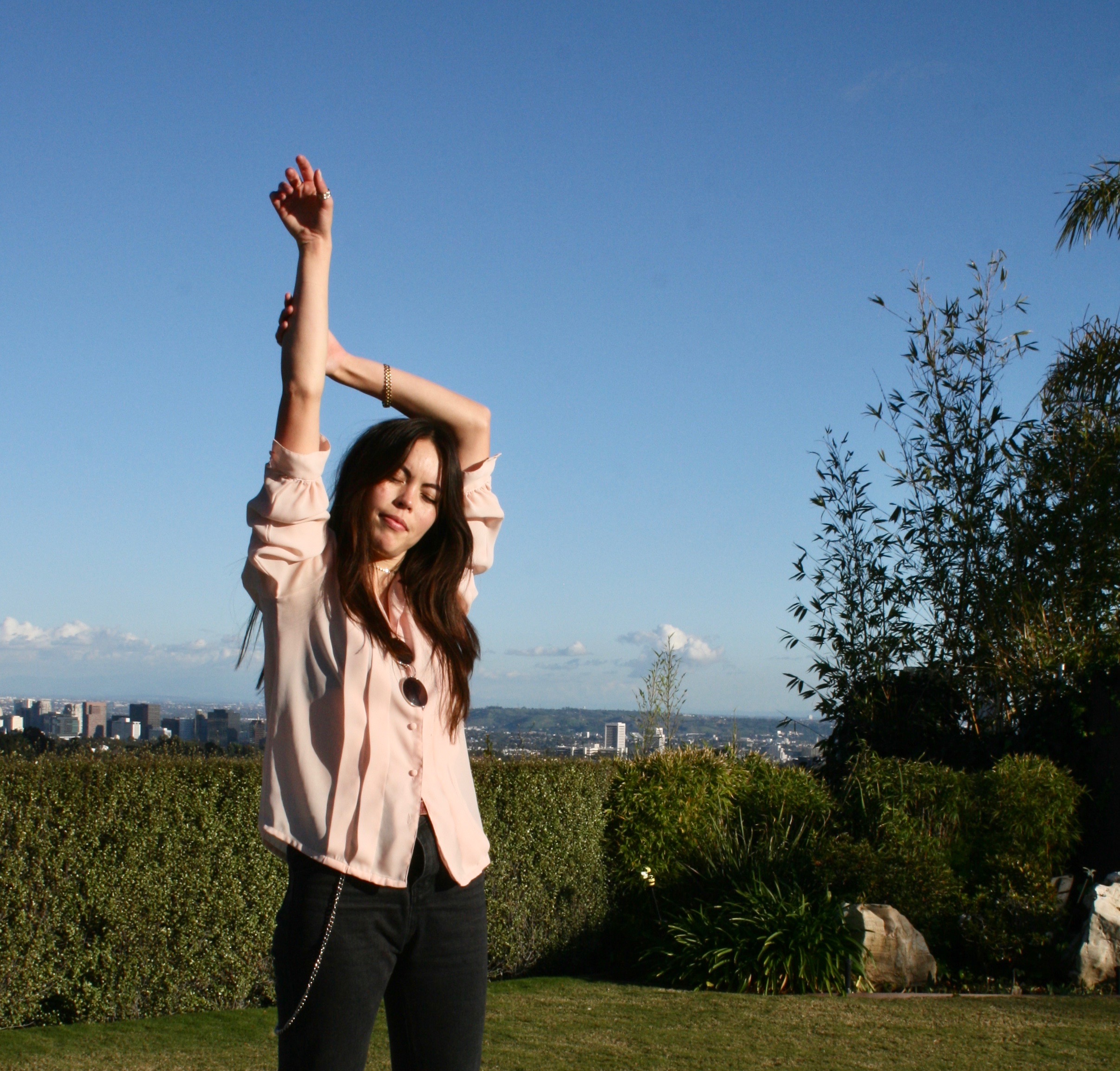 I saw Japanese Breakfast in Oakland, Ca at the Starline Social Club, which is a historic jazz club. Funny enough my senior year of college I lived right next to the venue, so it was beautiful to be back in the area for this concert. Michelle is an amazing force that oscillates between punk, dainty and remotely depressive. Everyone was jumping up and now to "Everyone wants to love you" and I really felt that everyone wanted to love me! Lastly, her shoes were adorned with an l.e.d light strip that blinked pink, green and blue…just imagine if the lights on her shoes were timed to the music…man maybe that is the future for fashion and music, who knows! haha

Mitski is another artist on the rise with an intensity like a scorpion. She sings and manipulates her voice on puberty 2 like no other musician. The ability to be so vulnerable, yet so hard on certain tracks is a quality that deeply resonates with me. Its in all of us, especially as woman and learning to harness that and cultivate it is something I deeply admire within her work.
"Please don't say you love me. One word from you and I would jump off this ledge I'm on baby" Her voice wavers, but powers over the listener with a gust stronger than any wind. The word love here is used like a weapon, in as such she emotes us with the double-edged quality of loving, being loved and falling in love.

Perhaps it is because I am an Asian American woman that struggles with matters of the heart, or that I am 25 and I am learning to love myself more, or maybe it's that I am finding new ways to call a feeling a home, or maybe it is that I am okay with not being okay, but I am continuing to find power, solace and beauty within all of their lyricism and cannot wait to see these artists grow and create more.

@rae.niwa